Athens Author Wins Crowned Heart Award
Angel Sefer wins the Crowned Heart award for excellence from InD'tale Magazine
Oct. 2, 2013 - ILIOUPOLI, Greece --
Romantic suspense/mystery author Angel Sefer was awarded the Crowned Heart award for excellence from InD'tale Magazine on October 1. The magazine only awards the Crowned Heart to books they rate as 4.5 or 5 stars. Only a few books per monthly issue at most are given this award.
InD'tale Magazine reviews books with a "romantic flair". This includes thrillers, mysteries, contemporary romances, fantasy novels, and pure romance. The magazine is published online montly. Sefer's novel,
Spellbound in His Arms
, was reviewed in the October 13 issue.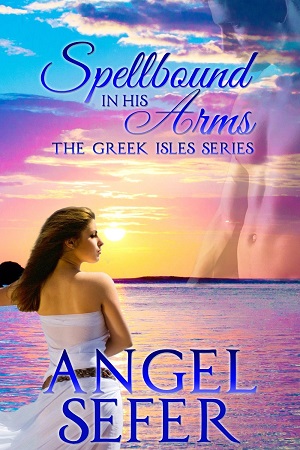 The magazine's review praised Sefer, saying, "The author deftly interweaves the plot as it twists and turns until the reader fears for the lives of the heroes Jackie and Michael. It's a fast paced, suspenseful read, with diabolical villains, an intrepid heroine and a super hot detective! "
Spellbound in His Arms
is Sefer's debut novel. It takes place mainly on the island of Corfu, but includes scenes in Athens as well. The novel has appeared on Amazon best seller lists, including #14 on the Romantic Mystery list, and in the top 20s for two Romantic Suspense lists.